By UnblockTechTVBox |
14
January 2022 |
0
Comments
2020 Unblock Tech UBOX8 Pro Max Operation Teaching
Step 1: Connect the basic lines and start-up:
The updated
UBOX8
has more bottom atmosphere lights. Whether it is in use or standby, as long as your UBOX8 is turned on, the atmosphere lights will light up, which is full of technology. If it is turned off, the light will not turn on at all, which is a good way to judge whether your Android TV box is turned on. Connect the UBOX8 to the power supply and HDMI. It is better to have a network cable connected, and the blue light indicates the power-on or standby state.
Step 2: The operation interface of the home page:
In the UBOX8
free Android TV box
, there are several columns such as film and television, my collection, and advertising menu.
Great Movies: Watch various TV shows, web movies, cartoon dramas, YouTube.
Favorites: Mark your favorite shows, movies, and cartoons as favorites for quick viewing in the future.
Ads menu: Ambow Box-related ads.
Market, more applications, settings, one-click acceleration, customer service, browser.
App Market: Many Google Store apps.
More applications: Various related application software.
Settings: Device-related settings. Such as network, Bluetooth, screen, account, language, space, etc.
One-key acceleration: It is mainly used to clear the machine cache. When the picture is unstable or jumps, the cache can be cleared.
Customer Service: Ambow Technology-related customer service information.
Browser: It can be used as a general browser to surf the Internet.
Application: All kinds of related software. Such as pictures, music, YouTube, etc.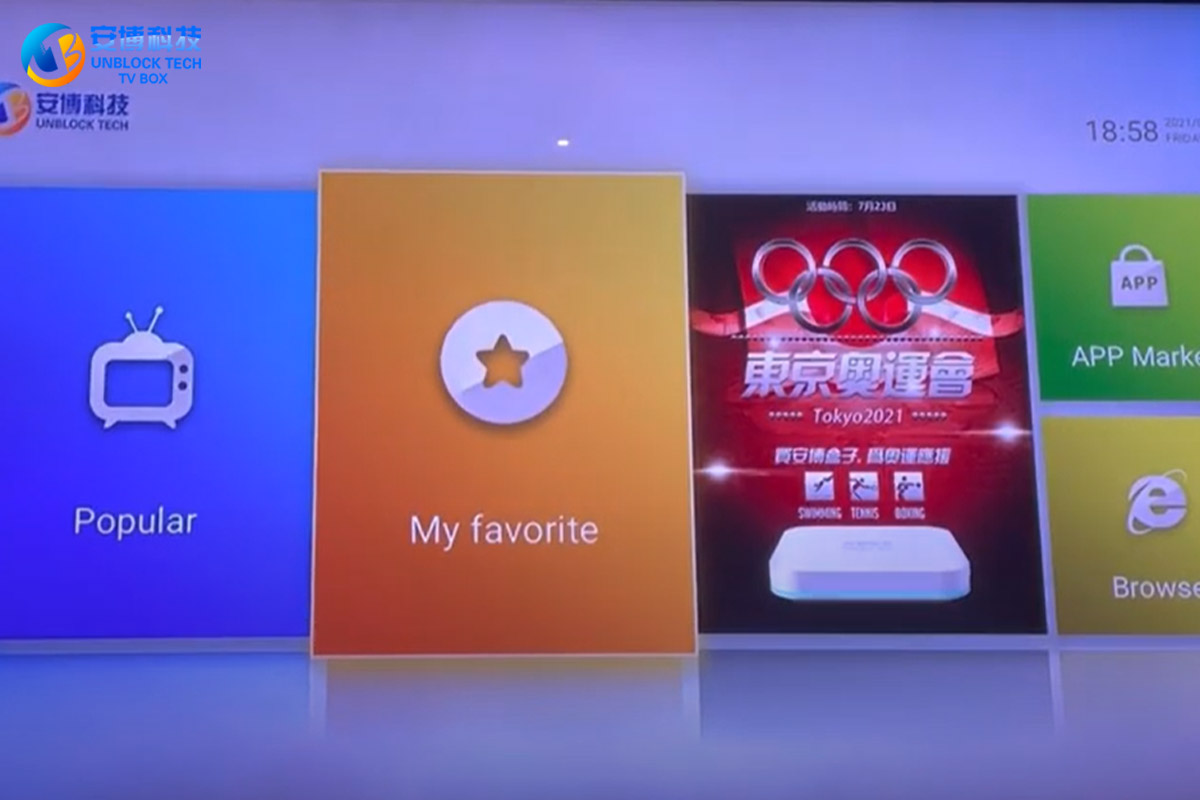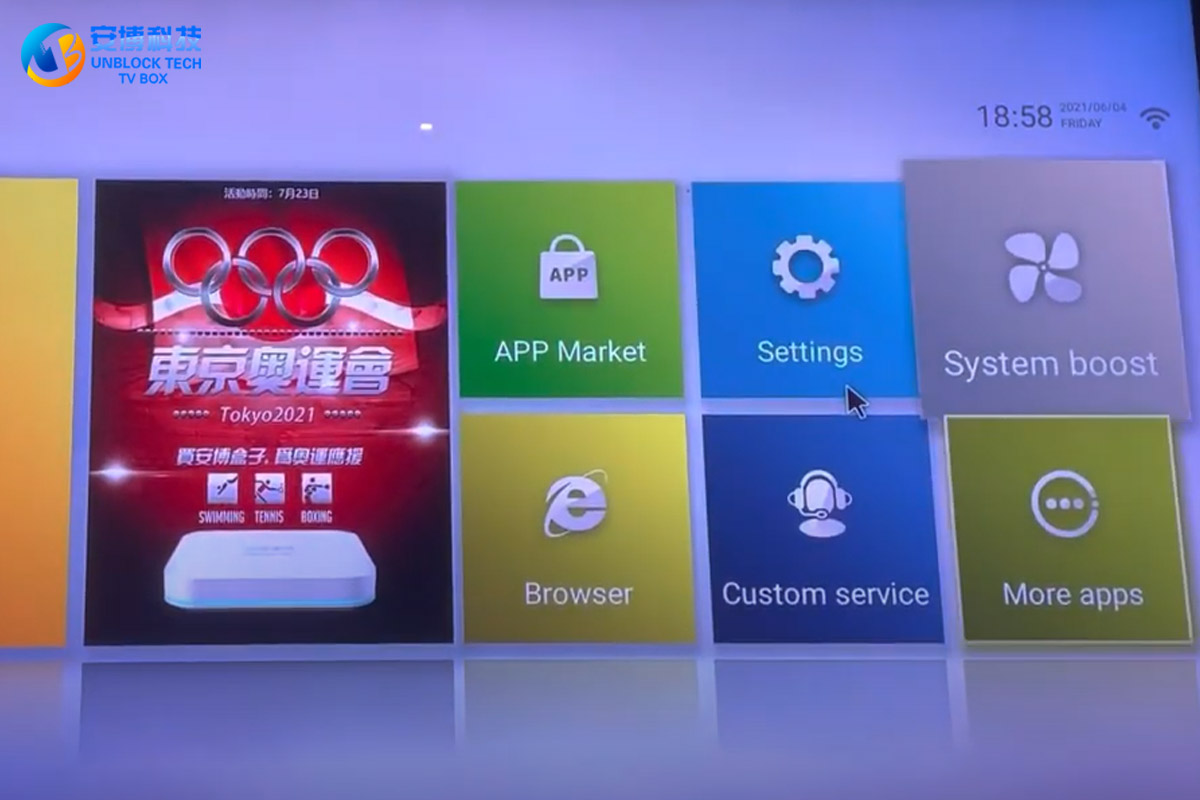 Step 3: Set up the network:
The part of the network settings can be divided into wired networks and wireless networks. If you can connect to the wired network next to your TV, it is recommended to use the wired network because the speed of the wired network is relatively stable. The wireless network WiFi also supports a 2.4G/5G dual-band. If the router is nearby, the signal is sufficient, and there is almost no network abnormality.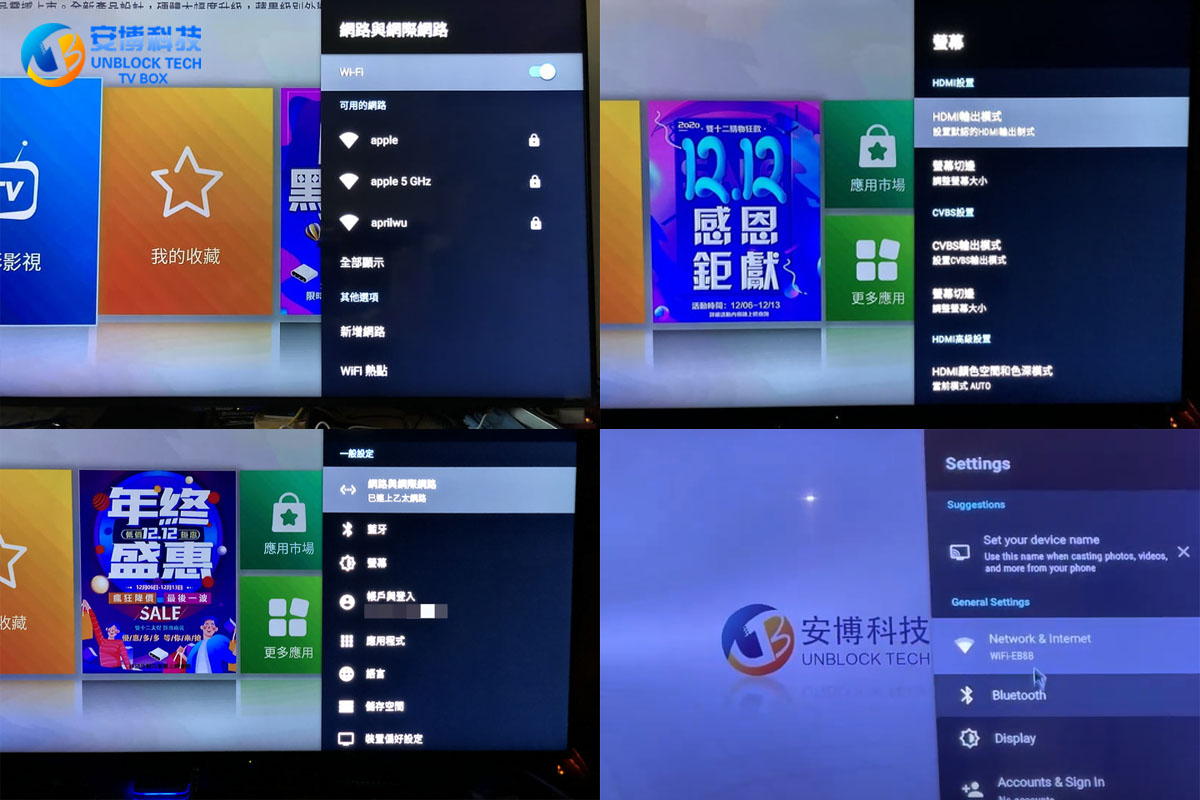 Step 4: Screen Settings:
The part of the screen can set the output method, screen size, and color. The screen size can be adjusted with the screen to avoid cutting edges and affecting the incomplete screen.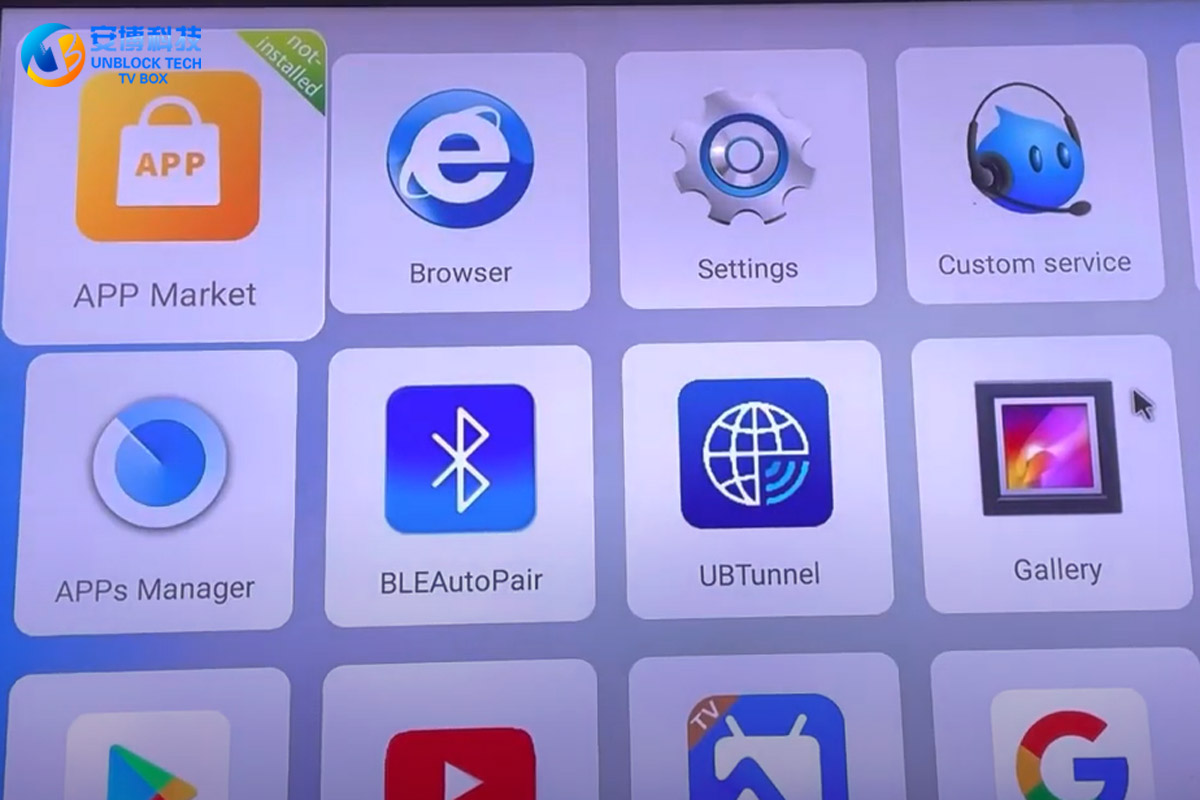 Through the home network, whether you want to watch TV shows, online movies, hot-blooded cartoons, and YouTube, just one
Unblock Tech
UBOX8 can do it all. There is no complicated operation, and you can save a small fee, which kills two birds with one stone. Such a good product, you might as well try it, anyway, it will be used sooner or later, why not have it now?