By UnblockTechTVBox |
18
August 2021 |
0
Comments
UBLIVE APP - Powerful Live APP for UNBLOCK TV Box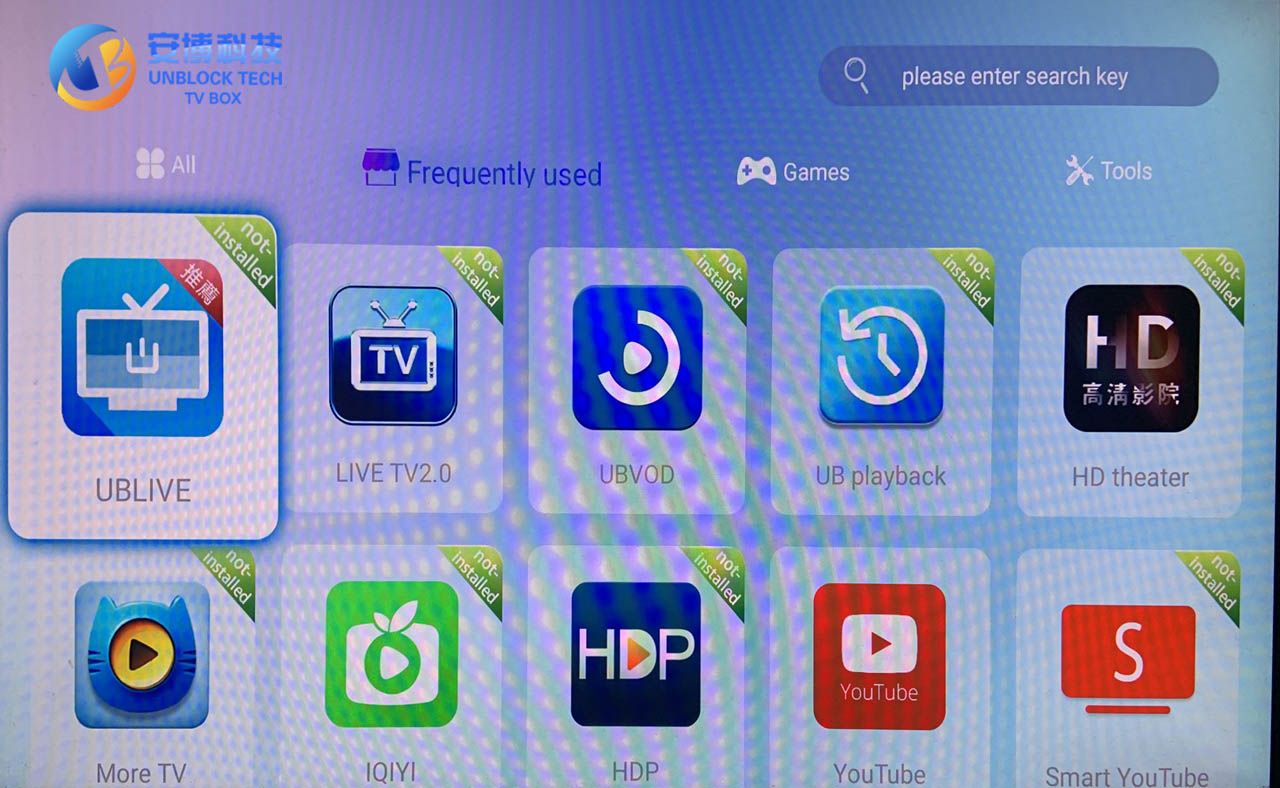 UBLIVE is an APP with super-rich IPTV live TV channels. Friends who like to watch live TV can enjoy high-quality live TV content here, as well as TV series, entertainment programs, well-known star movie blockbusters, etc., everything. Besides, this software is easy to operate and easy to use.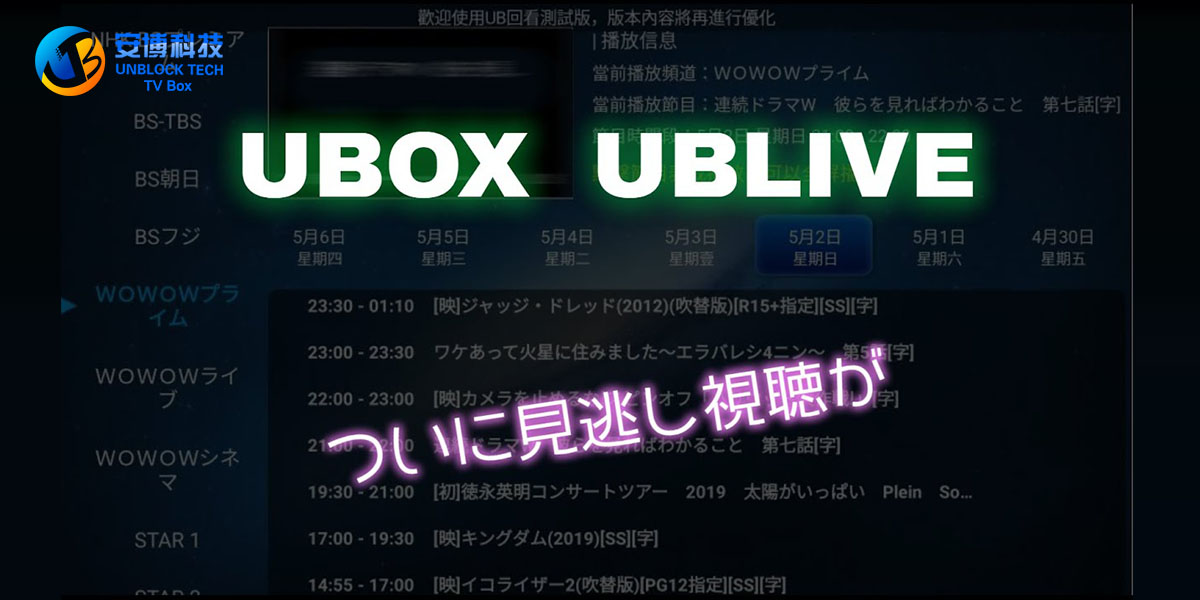 UBLIVE's live TV channels include live TV from Hong Kong and Macau, live TV from mainland China, live TV from Japan, live TV from Korea, live TV from the United States, live TV from Canada, live TV from Thailand, live TV from Indonesia, live TV from Vietnam, live TV from the Philippines, etc.; Its live TV channel types cover news, film and television, sports, documentary, children, music, 18+, etc., with a total of 8000+ programs, which can be called a global live TV APP.
Users can watch popular TV channels anytime and anywhere. UBLIVE has classified each movie and TV label in detail, and can directly and quickly find their favorite TV channels, making it very easy to watch movies online. In addition, the UBLIVE crack version unlocks the membership function, allowing you to watch all channels perfectly without an activation code, and removes built-in advertisements and permissions, which is very clean and easy to use.
Thanks to the efforts of some great gods, there has always been a cracked version of UBLIVE on the Internet, but it didn't take long to be countered by Anbo. Today, this site introduces this cracked version that has been circulating on the Internet since the beginning of February this year. And it can still be used after the upgrade, so I recommend it to friends who like to watch TV.
After introducing what UBLIVE is used for, let's take a look at the origin of UBLIVE.
Friends who often use IPTV to watch TV channels should have heard of UNBLOCK/UBTV and even used it. The predecessor of UBLIVE was UBTV, the live TV software built into the UNBLOCK set-top box; at the end of 2019, due to the revision of Taiwan's Copyright Law, the UNBLOCK box no longer had any live TV software built-in, instead, the user would put it into the UNBLOCK set-top box by himself. It can be downloaded and installed in the app market; at the end of 2020, UNBLOCK will replace the UBTV that uses the Gemini shell with UBLIVE.
In addition to the UNBLOCK box, there is also an UNBLOCK tablet, so UBLIVE also distinguishes between the TV version and the PAD version. The UBLIVE PAD version has also been circulated on the Internet before, but it was countered by UNBLOCK after the upgrade. The UBLIVE TV version that this site recommends here is the UBLIVE TV version that can still be used normally.
It should be noted that the UBLIVE TV version needs to be operated with remote control, and is only applicable to Android TV and Android TV set-top boxes, so it is not applicable to mobile phones and tablets. Interested friends can also use the Android emulator to try.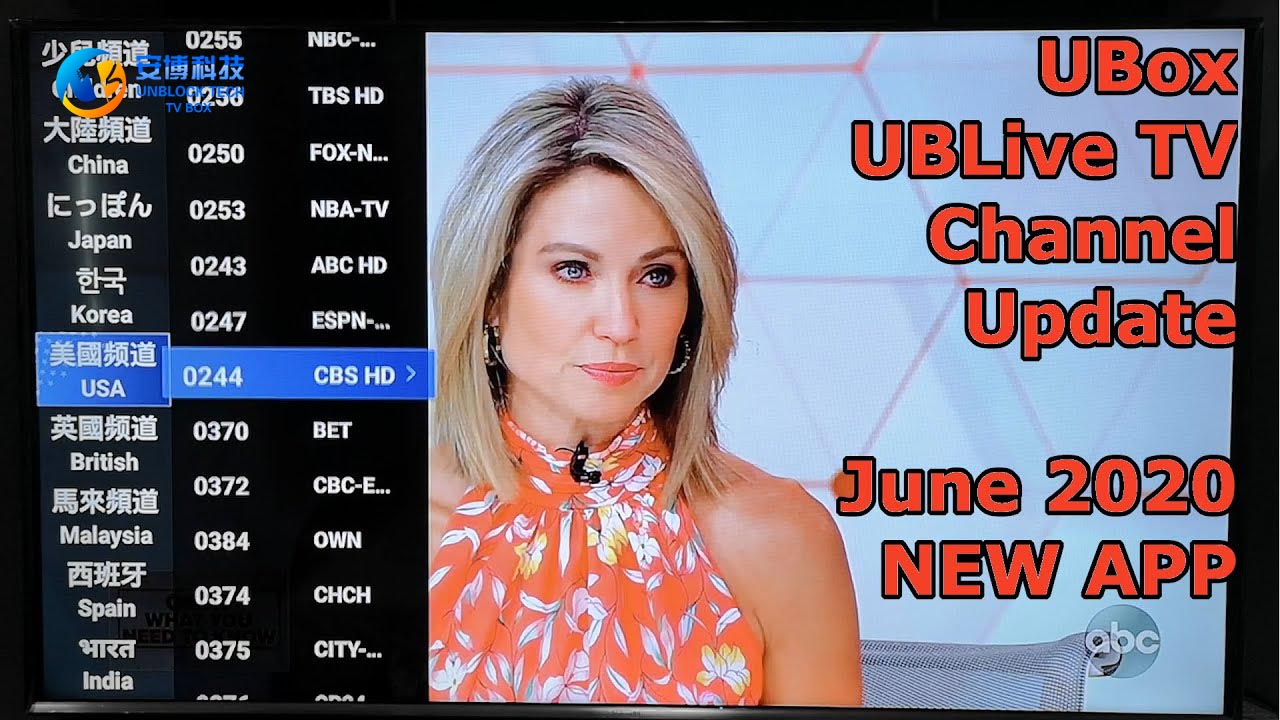 Want to buy the latest
UNBLOCK tv box
? Want to know more about
UNBLOCK UBLIVE app
? Please contact us now.