By UnblockTechTVBox |
17
August 2019 |
0
Comments
Is UBOX TV Box Good?
Unblock TV Box
has been developing since 2013, and it has been developing for 9 years now. During the nine years, Unblock Tech's products are also constantly updated. Among them, Unblock Tech's main products are Unblock TV Box and UPAD. For some reason, UPAD is now in a discontinued state, otherwise,
Unblock UPAD
will become a product that is loved by the masses.
Let's talk about Unblock TV Box, which is UBOX series, from UBOX2 to UBOX Pros, each generation of Unblock TV Box is very reliable. Anyone who has used UBOX knows that the
UBOX TV box
not only has many live TV channels, but also many on-demand video resources. The key is that its program source is very stable. For some TV boxes, live channels will often appear channels. Loss of the situation, which also makes users very distressed.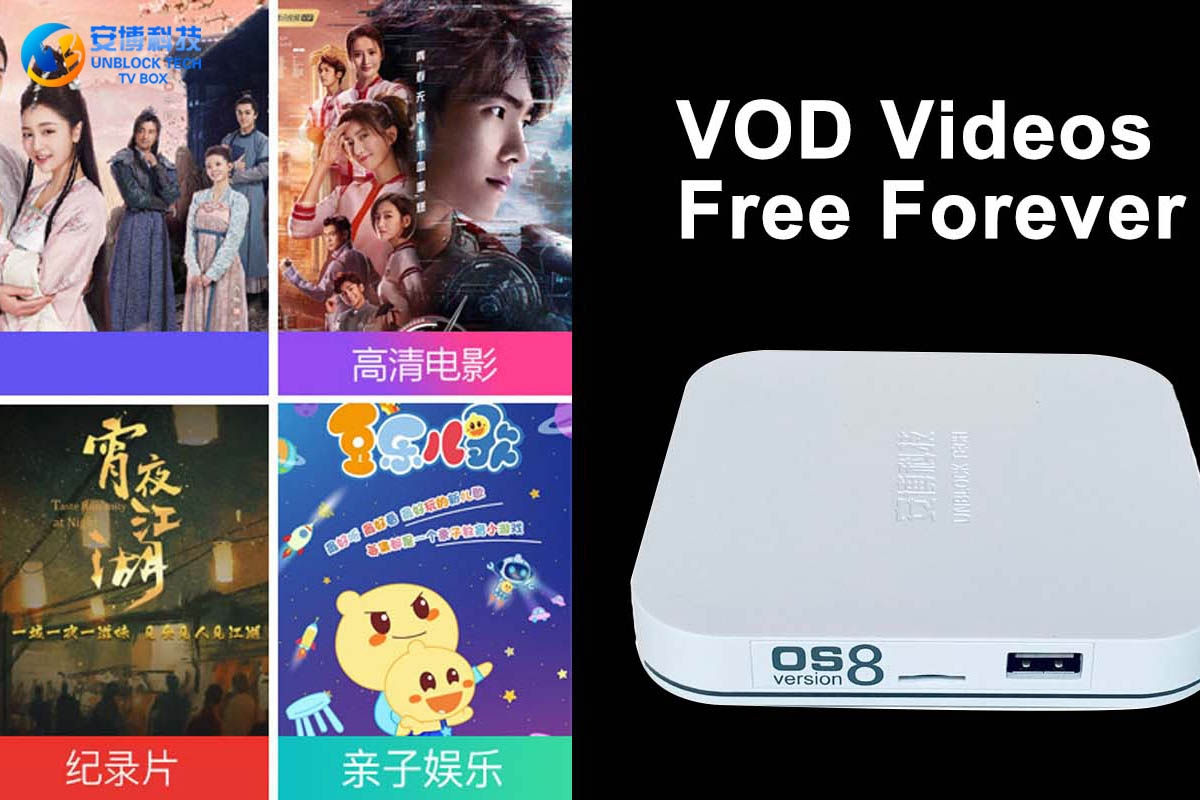 UBOX only releases one new product every year. This year,
UBOX Pros
came out. Its powerful performance and rich functions made it very popular. Once it was launched, it received unanimous praise. The 2+32GB memory configuration can be said to be a top-level memory configuration now, and it can meet all your movie viewing needs, whether it is watching high-definition movies or downloading the APP you need, you can let go.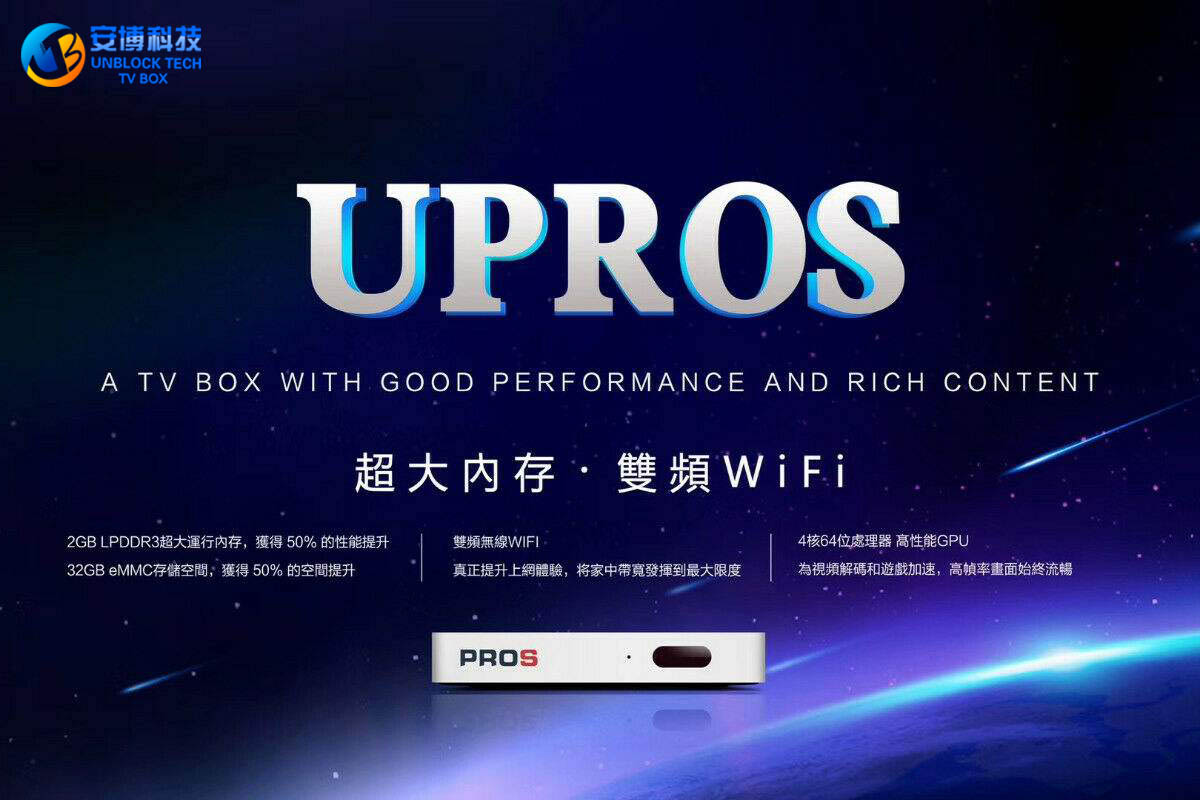 UBOX TV Box
has always been equipped with an Android system, why use the Android system? Because the Android system is now one of the most widely used operating systems, the mobile phones we usually use are basically based on the Android system, and most of the APPs are also based on Android. All UBOX is equipped with the Android system, which is compatible with many APPs. , Users who use UBOX can download a lot of APPs for free, and will not be troubled by the lack of APPs available.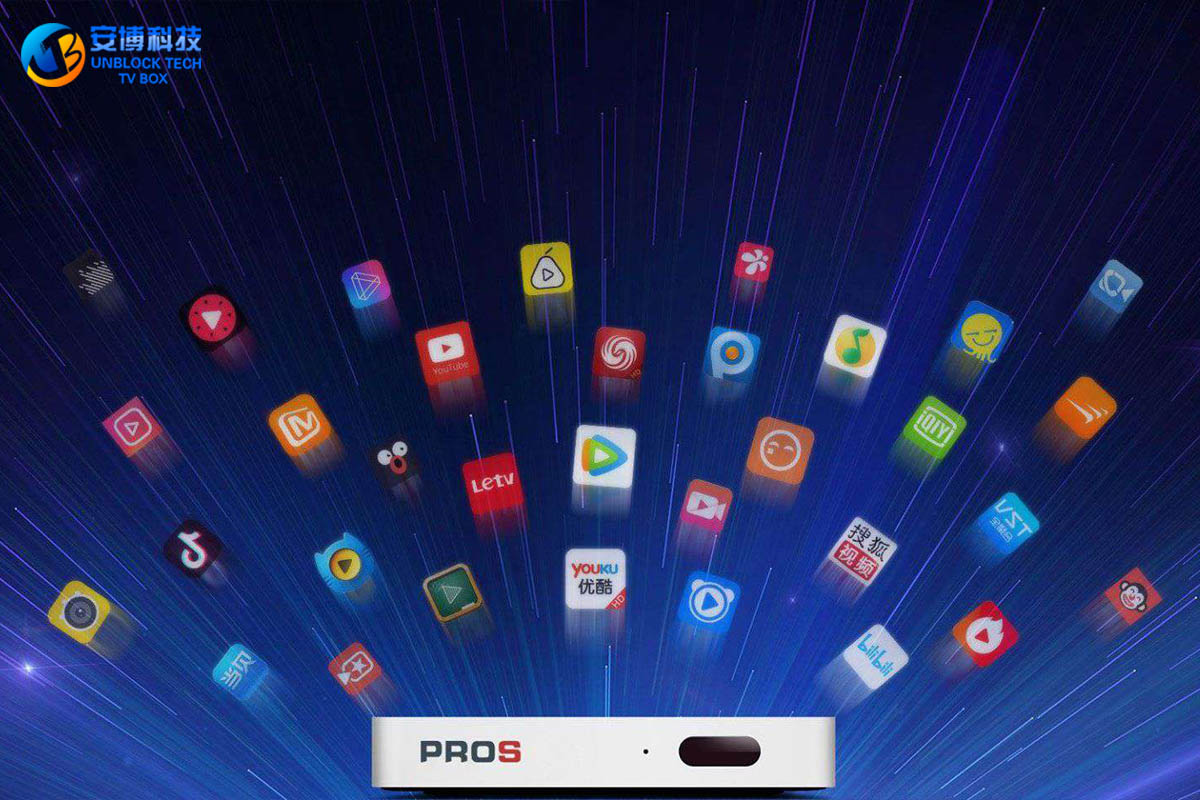 And Unblock TV Box is a
free TV channel box
, all live TV channels are permanently free to watch, 1000+ live TV channels, let you watch enough and see cool. Up to a dozen TV channels in different regions are permanently free to watch. Not only the UBOX Pros just released this year, from UBOX2, UBOX3,
UBOX4
, to the UBOX Pros just released now, but all of them are also like this, one purchase, free forever.
As an affordable and powerful TV box,
UBOX
has achieved a real one-time purchase, permanently free, permanent update, and there is no problem in using it for 2-3 years. Is UBOX good? Of course, Unblock TV Box UBOX is one of the best Android TV boxes out there. If you need to buy the latest Unblock TV Box, you can contact us, we have the latest version of the international version of UBOX TV Box, free shipping worldwide, one purchase, free forever.