By UnblockTechTVBox |
09
May 2023 |
0
Comments
Why Unblock 10 TV box is the best gift for Mother's day?
Mother's Day is coming, and we want to take this opportunity to thank you for your Mom---the greatest person in the world, and we will carefully prepare a meaningful gift for your mother. Unblock 10 TV Box is the latest version from Unblock Tech company, and it comes with some additional features that make it a great gift for Mother's Day. Here are some potential reasons why
Unblock 10 TV Box
could be the best gift for your own mother, your grandmother, or any other mother figure in your life: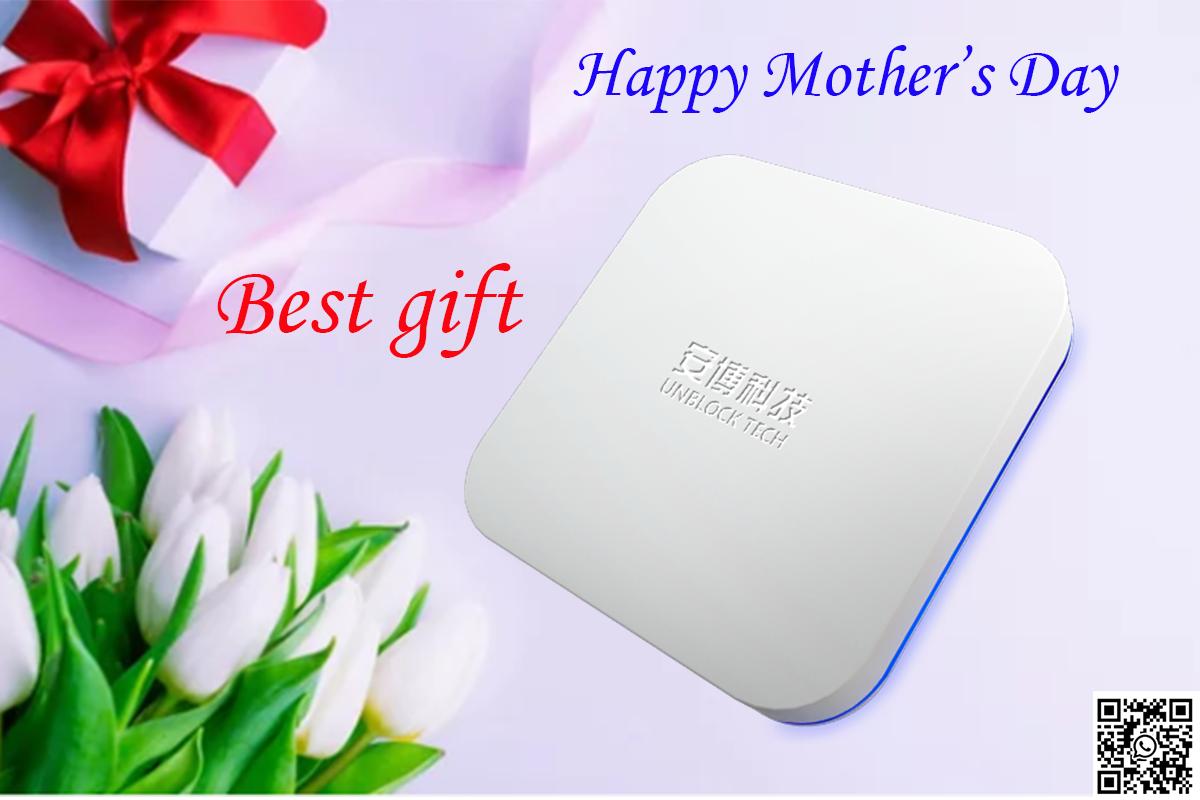 Entertainment: Unblock 10 TV Box provides a lot of entertainment options such as movies, TV shows, live TV, and more. If your mother enjoys watching movies or TV shows, then Unblock TV Box can offer a great entertainment experience for her.
User-friendly: Unblock TV Box is designed to be user-friendly and easy to use, making it a great gift for mothers who may not be as tech-savvy. The interface is intuitive and easy to navigate, allowing your mother to find and watch her favorite content with ease.
Cost-effective: Unblock 10 TV Box is an affordable alternative to cable or satellite TV, making it a cost-effective gift for Mother's Day. It provides access to a vast range of content at a fraction of the cost of traditional TV providers.
Flexibility: Unblock TV Box offers flexibility in terms of what content your mother can access. She can watch her favorite shows and movies on demand, or she can tune into live TV channels from around the world. This flexibility can be especially useful if your mother enjoys international content or wants to stay up to date with news from other countries.
Faster performance: The Unblock 10 TV Box has a more powerful processor than the original Unblock TV Box, which means it can run apps and stream content faster and more efficiently. This can provide a smoother and more enjoyable user experience for your mother.
Voice search: The Unblock 10 TV Box supports voice search, which means your mother can search for content by speaking into the remote control. This feature can be especially useful if your mother prefers using voice commands over typing on a keyboard.
Unblock 10 TV Box can be an excellent gift for Mother's Day, especially if your mother enjoys watching TV or movies and values the convenience and flexibility that this device provides.
Welcome to you for choosing us to buy the best gift to help you celebrate
Mother's Day
. We hope you have a wonderful holiday with your loved ones.